How To Strengthen Your Imagination?
In this article, I would like to share with you a very simple and easy way to practice your imaginal acts and strengthen your faith, and a proven method for getting the result you want with your Specific Person.
We will be drawing from two quotes by Neville, both from his book Out of This World.
"Experience in imagination, with all the distinctness of reality, what would be experienced in the flesh were you to achieve your goal; and you shall, in time, meet it in the flesh as you met it in your imagination." Neville
How about we put this into practice?
The exercise itself is simple and can be done anywhere. Imagine something completely mundane, then do it. It could be any brief act that will easily call up a feeling of naturalness. For this example, we will use the everyday act of getting a drink of water.
.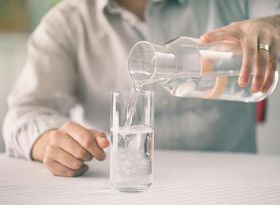 While in your home, take a few moments when you know you will not be disturbed, sit comfortably on your couch or in a chair and close your eyes. Relax and breathe deeply for a few breaths. If you can get completely relaxed and into the state akin to sleep (SATS), that's great. If not, it isn't necessary.
Once you have settled in to a relaxed physical state, as vividly as possible, picture the room you are physically in from the place where you are sitting. See all the furniture and decor. See the door into other rooms, etc… Smell and hear anything that's going on. Feel the air from the AC vent, if that's what you'd feel. Hear traffic outside, etc.
Next, in your imagination, stand up and go to the kitchen and get a drink of water. Hear the sound of your footsteps and pouring water. Feel the glass in your hand, taste and feel the water as you swallow if. Does it cool your throat? Put the glass down, walk back to the couch and sit in the spot where you started. Bring yourself back to 3D.
Now, in 3D, immediately get up and go get a drink, exactly as you imagined it. Be aware of accuracy. You can immediately compare/contrast imaginal vs 3d action. Next time, make it more real.
This strengthens faith because you imagine it, then immediately do it. There's no chance for your reasoning mind to doubt it and since it's very familiar and natural.
"It is important always to remember that the proposed action must be one which follows the fulfillment of your desire;" – Neville, Out Of This World
For this second technique, we will use the desire of having a loving marriage with a specific person (SP).
Remember, mundane usually feels natural and naturalness is key. Here we will construct a scene where you are making dinner. In the scene you have decided to make hamburgers.
Can you smell them? Hear them as they sizzle? Re you cooking on a grill? Can you feel the heat as you flip them? Maybe getting a tiny burn from one the burgers splattering as you move it?
As they are cooking, you notice that you're out of buns.
You send your SP a text that says "I'm making hamburgers for dinner, can you pick up some buns on your way home?" SP replies: "yes, do you want me to get (your favorite beer) while I'm at the store?"
You reply: "yes, that sound great!" Then open the refrigerator and that's the end of the scene. This is a normal, natural kind of thing that would happen after the newness of your relationship wears off.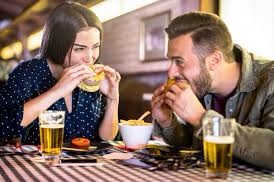 Notice everything that is implied here:
You are making dinner for the two of you.
You live in the same house.
Your SP is thoughtful and kind enough to ask if you want them to get something that you love.
This is a variation on an actual scene that a coaching client of mine used successfully.
Once you have your scene dialed in and feeling completely natural, simply fall asleep in this imaginal act every night. 

Consistent practice will lead to a noticeable improvement in your ability to direct the power of your imagination to get the results you want.
DISCLOSURE: THIS POST MAY CONTAIN AFFILIATE LINKS.  MEANING I GET A COMMISSION IF YOU PURCHASE THROUGH MY LINKS, AT NO COST TO YOU. READ MY DISCLOSURE FOR MORE INFO.  
About Post Author