Top Ten Neville Goddard  Lectures You Must Read.
So you're new to Neville Goddard or maybe you've heard of him before but weren't quite sure where to start reading to learn about his concepts.
Whilst there is an immense library of Neville Goddard lectures out there, many people are confused as to where to start and which lectures are best to listen to.  With over 300 lectures and audios, this can be quite confusing.  Some are more practical and deal specifically with the Law, whilst others are of a deeper spiritual nature.
If your interest in Neville Goddard is about his manifesting techniques and methods then this list is just for you.
In today's article we will discuss the top ten Neville Goddard lectures you must read if you wish to learn the fundamentals of the Law of Assumption.
Now before we dive in please note that this is only my opinion based on my study of Neville 's teachings over the past decade. So without further delay here are our top ten Neville Goddard lectures.
Often when people try to apply any of the concepts of universal law another they find this to be a big stumbling block: how to ignore my current reality. This 3D World that throughout our life we have previously given so much importance to can be pretty overwhelming. Well in 1960 in his lecture in San Francisco Neville dived in and addressed this brilliantly filled with many practical testimonies I believe that this is a must read.
No. 9 Answered Prayer
In July 1951 on the radio station KECA Los Angeles, Neville gave his radio talk Answered Prayer. The definition of prayer or how to have a prayer answered was covered in this fantastic audio. The correct definition of prayer, the key point of surrender, perseverance, acceptance are all covered this is one of those lectures you'd want to listen to over and over again.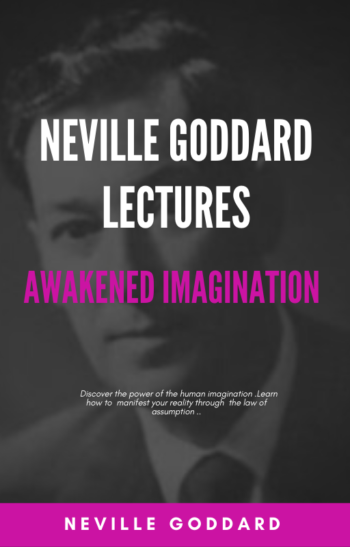 It's no surprise that when I first read this lecture I gave it 9 ½ out of 10 ratings years later that hasn't changed packed with terrific testimonies, illustrations and an explanation of the revision technique it's one of his really inspiring pieces. There is also reference to Albert Einstein quote "Imagination is more important than knowledge" and he gives a practical example to support this truth this is a must read.
On the 24th November 1959 he gave the lecture North Of The Strip.
Note that the title doesnt give much away. However if you ever need inspiration to go out and apply the concept of imagination creating reality then this will give you the impetus to act. From start to finish this is packed with inspiring testimonies of students who successfully applied the law of assumption despite facing overwhelming odds. Money manifestations, caring curing terminal illness and property manifestations this one for me gave me real pratical tips which I personally applied.
Some magic component to achieving your dreams. Without faith or belief in the unseen reality nothing works. It's faith underpins everything taught. No occasionally when applying this concept our faith can be tested. Neville teaches us the importance of faith how to cultivate and develop your faith in the unscene reality. A brilliant read!
No. 5 The Creator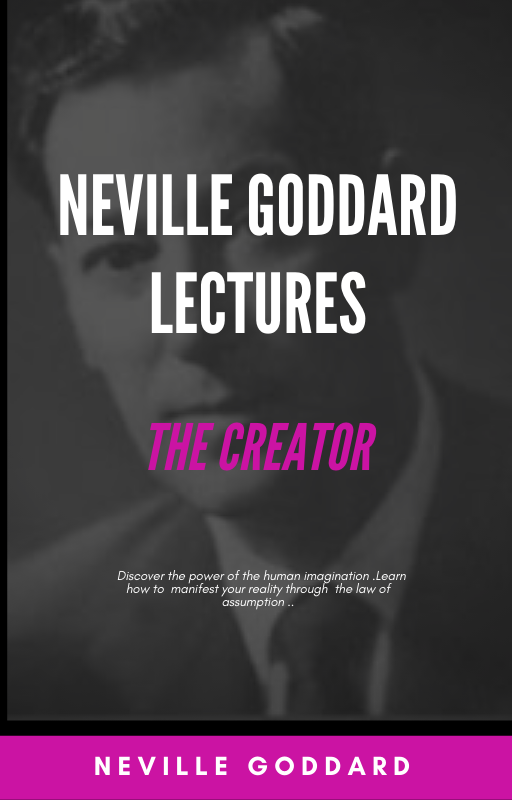 Written the 27th October 1969 this is a very practical lesson packed with many manifesting stories and his focus here on how we can innocently shift to negative states faith is also mentioned in examples of negative imagining.
No. 4 Change The  Feeling Of I
This lecture describes how to change your inner state to that of the wish fulfulled. Personally being of Afro Caribbean origin this lecture is really resanated with me. Prior to my knowledge of the law of assumption I believed that my racial origin placed me at a disadvantage. This belief system not the colour of my skin was what was sabotaging my endeavours.  Astoning how Neville dealt with the issue all those years ago.  Fantastic and empowering for anyone who may feel disempowered by their race, gender, sexuality or environment look out for the really inspiring Story of Benny brilliant.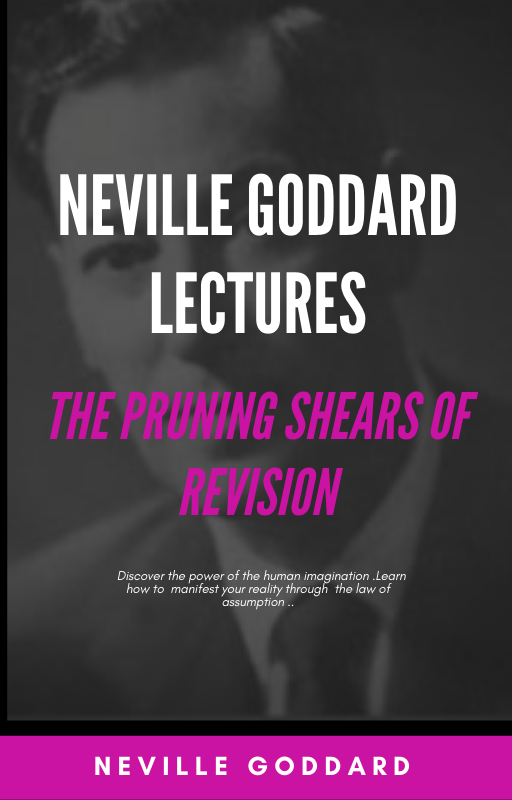 If there is anything that Neville Goddard will be remembered for the revision technique would be it.  This concept is truly empowering and can literally transform your life. Removing past traumas  and the ripple effects what affect our future can only be corrected by revision. Be liberated from past unwanted events and learn to change the past!! Seems far fetched however if all reality lives in consciousness then it should be possible.
No. 2 The Law
February the 19th 1965
We couldn't have a top 10 list of Neville Goddard lectures without featuring a lecture that deals specifically with the Law of Assumption.On his birthday Neville delivered this lecture that not only covers in detail the  Law of Assumption, states, astral projection but also quantum physics and science relates this to cosmic law. A really practical lecture for those who are scientifically minded full of scientific evidence that supports these metaphysical concepts.
So that is our Top 9 Neville Goddard lectures.  Before we announce our top Neville lecture I would like to mention his 1948 Class Room Lessons wanted to include this but technically its not a lecture. Now to our top Neville Lecture.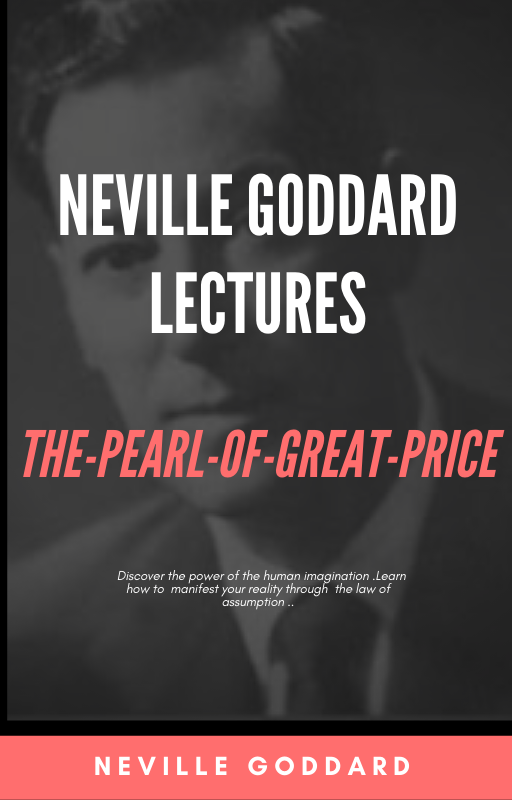 When it comes to manifesting, one particular stumbling block is one's ability to ultimately accept the responsibility of their own divinity. There is no condition there is no external cause you are the creator or better put you are the architect of your life's experience. Abandon the belief in any other cause than your wonderful imagination. Do this and you have acquired the " Pearl of Great Price."
In this lecture written in 1962 Neville really clarified this point and why acceptance of this truth is so important.  Adopt this truth and you will unleash your divine nature, must read for any ambitious manifesto.
Now that concludes our top ten review.  It's  been a challenge to shortlist to just 10 as there were at least I00 I'd love to include. The ones I have selected above I found to be really inspiring, especially in the early days of exploring Neville's teachings
Please let me know in the comments section below what your preferences are and whether you agree with my selection.
.
DISCLOSURE: THIS POST MAY CONTAIN AFFILIATE LINKS.  MEANING I GET A COMMISSION IF YOU PURCHASE THROUGH MY LINKS, AT NO COST TO YOU. READ MY DISCLOSURE FOR MORE INFO.