Neville Goddard Biography
Neville Lancelot Goddard (1905-1972) was a profoundly influential prophet, teacher, and author.
He was born on 19 February 1905 in St. Michael, Barbados, within the British West Indies. He was the child of a merchant family; Joseph Nathaniel Goddard and Wilhelmina Nee Hinkinson. In a large family of nine boys and one girl, he was the fourth born.
In his early years, Neville did not associate himself as a meta-physician. Recognized for his teaching methods, he was appointed for biblical teachings with a specialized focus on psychological truth. The aim of his teachings was to restore awareness of the knowledge of the world taught by our ancestors.
In 1922 he immigrated to the United States to review drama at the age of seventeen. He worked as a dancer and, in the same period, married his first wife. They had a son together, named Joseph Neville Goddard. However, his first marriage was short-lived, and he remained single thereafter for a decade. On the career front, his paths were shifting as well. On tour with his dance company in England, he developed an interest in metaphysics after an enlightening conversation with a Scotsman who lent him a series of books on the mind's powers. Upon his return to New York, he gave up the show business to devote his full attention to studying the spiritual and mystical world.
In the 1930s, Neville met his second wife, a designer by profession. They had a daughter named Victoria. In 1943, at the age of 38, he was drafted in the U.S. Army. He was not pleased with this decision because he felt that he is too old to be a soldier and knew he had a responsibility to take care of his family. Through the technique of imagination, as Neville recounted in his March 24, 1972 lecture, he was honorably discharged after a couple of weeks of coaching. Due to the army training, he received U.S. citizenship, having been a British citizen up to the present point. Hence, he was able to manifest his desired situation through the law of attraction.
Abdullah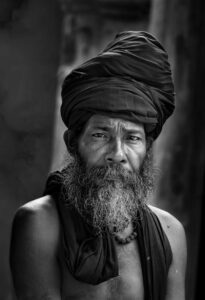 Abdullah was Neville Goddard's mentor. Abdullah was a brilliant Ethiopian rabbi who was proud of his black race. He lived utterly unbothered by the laws of segregation in the country. He was completely confident in who he was as a person. The way he lived his life was bold as well as profound, a model of how we can live our lives in the present times.
In addition to Neville Goddard, he also mentored another great spiritual teacher—
Joseph Murphy. Furthermore, he taught thousands of students, delivering lectures on the law of interpretation of the bible. Similarly, this angle of the lecture was taken up by Neville in his teaching as well.
Abdullah was a well-known and prominent figure. Abdullah was often quoted saying that "when you know who you are, your physical circumstances don't matter." Another famous saying by him was, "Don't settle for partial manifestations." Lastly, he said, "Slam the door." According to him, when we know who we are, our physical circumstances don't matter. This is because our environment will change based on our state.
Although Abdullah was born in North Africa in a strict Orthodox Jewish family, he knew more Christianity than anyone Neville ever met. He spoke Hebrew perfectly, and rabbis would often come to study with Neville. This way, Neville learned a lot about rabbi's and their teaching. Neville and Abdullah spent their five years discussing various aspects of life and the world.
Imagination Creates Reality
In his June 3rd, 1968 'imagining creates' lecture, Neville Goddard outlined that the world's creator works in the depth of your soul, taking into account all of your faculties, including perception, and streams into your conscious mind in the form of creativity.
If you closely observe your thoughts, you will catch him in the act of creation. This is because he and you are the same at every moment. The creator is you. In the process of imagination, if you are conscious of your thoughts and do not forget what you are imagining, then you have found the creative cause of your world. God is pure imagination; God is your consciousness.
If you imagine and forget what you imagined, you may not recognize your harvest when it comes. Whether the harvest is good, bad, or indifferent, if you forget how it came into being, then you have not found God.
God and you are one grand imagination, and there is no other God. One day you will awaken, and you will be fully aware of who you really are.
You do not have to be rich to be happy, but you must be imaginative to have great wealth. You may be wealthy but still, be fearful of tomorrow's needs. Alternatively, you can live a life where you have no material wealth, yet you can travel the world with the help of your wonderful imagination.
You will realize that all things that are subject to you are your destiny. Your present moment is a formed imaginal act. You can shape your morning, noon, and night as you desire with the universe's help. Neville urged everyone to shape their world from within and no longer from outside. Describe yourself as you would like to be seen by others and believe your words as if they are the truth.
Imagination creates reality; if you want to change your life, you must become aware of the ideas you are planting in the mind of others. When you meet someone who is in a negative state of mind, put a lovely idea in its place. Thereafter, you must imagine that the words he is speaking are lovely and positive. This way, you can walk in the world without being perturbed by other's negative state of mind.
Furthermore, if you want to manifest your desires, you must initiate a motor activity immediately to make it seem like the desire has already manifested. This way, you can take the idea of your desired state to reality. This process gives life to your imaginations. You can move from where you are to where you want to be as per your wishes. Thus, your imagination creates your reality; if you want to change your life, you must become aware of the ideas you are planting in the mind of yourself and others.
Top 10 Books by Neville Goddard: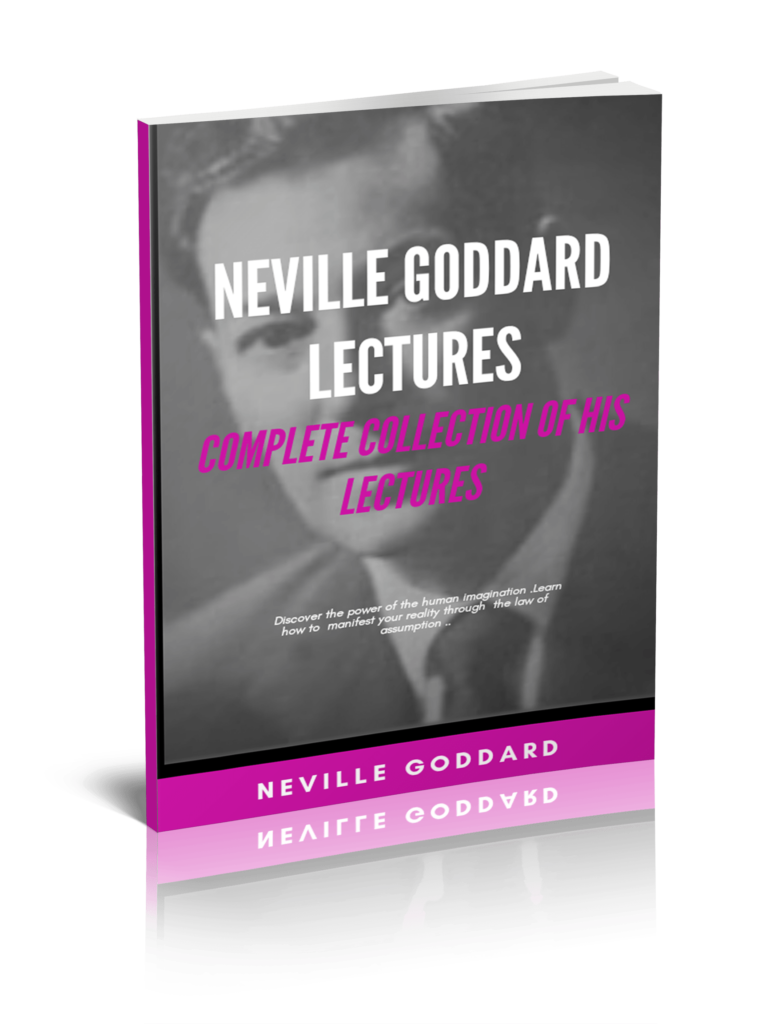 Imagination Creates Reality- Neville Goddard
You Must Be in, To Activate It- Neville Goddard
Why Neville Goddard's Wikipedia page was deleted?
Wikipedia is extremely focused upon only authoritative and scholarly sources. This means that someone like Neville Goddard is categorized as anathema to scholars because his concepts step directly upon scholarly treatment of theology. Adopting viewpoints that religious scholars would find objectionable and might be judged as wrong.
Wikipedia's basic philosophy is trapped within the highly suspect cult of credentialism, which holds that only the opinions of scholars are credentialed. Thus, Neville Goddard's Wikipedia was taken down.
Thus, this was the complete biography on Neville Goddard. Looking into his life history can give us more nuanced insights on his journey and teachings.
DISCLOSURE: THIS POST MAY CONTAIN AFFILIATE LINKS.  MEANING I GET A COMMISSION IF YOU PURCHASE THROUGH MY LINKS, AT NO COST TO YOU. READ MY DISCLOSURE FOR MORE INFO.