Rev Ike – A Biography
You must have read the powerful saying that suggests if you feel and think in all honesty that you deserve a million bucks, it must come to you. Indeed, this affirmative saying or the actual quote is electrifying; however, the man behind this quote is much more electrifying. The American Clergymen Rev Ike or Frederick Joseph Eikerenkoetter II (1st June 1935 – 28th July 2009) was more than just the first advocate of "Prosperity Gospel". His charisma and teachings have transformed the lives of many, and this allowed Reverend Ike to become a legend in the African-American community.
Who was Rev Ike?
Prosperity Gospel, in a nutshell, is a form of teaching in Protestant Christianity that states believers can draw in wealth, health, and happiness by expressing faith via positive declarations and thoughts, and donations to the church. Reverend Ike taught his concept of Prosperity Gospel, primarily based on material satisfaction and self-motivated wealth.
Reverend Ike was born in South Carolina and attended Chicago's famous American Bible College. He became an assistant pastor as a teenager and dedicated 2 years of his life as a chaplain in the U.S. Air Force. He founded his church in his home state. While in Boston, he practiced faith healing. He later moved to New York (1966). In New York's Harlem, he turned an old movie theatre into his world-renowned Christ Community United Church. In 1969, he again took over another old movie theater and converted it into the United Church Science of Living Institute.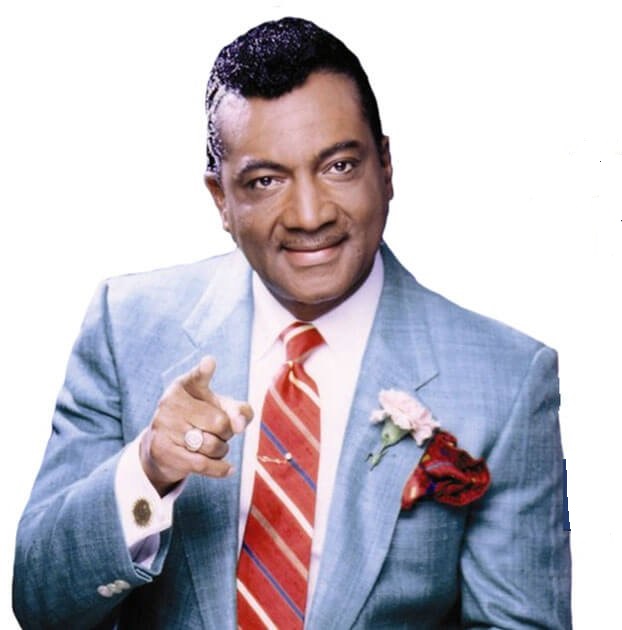 His congregation that encouraged channeling the "God in you" was considered nontraditional philosophy and many well-known civil rights activists and traditional Christian clergy criticize him and his teachings. However, he was still popular and his popularity was the highest during the 1970s when he had about 2.5 million audiences. His teachings were broadcasted over 1770 radio stations and also television.
He also sold motivational tapes, books, videos, and magazines. The sales and the donations from his followers made him a multimillionaire. He did meet with some controversy in the form of his businesses getting invested by the IRS and the U.S. Postal Service. However, he is still popular to date despite these controversies.
Rev Ike's personal life
Reverend Ike's father was a Dutch Indonesian while his mother was an African-American. He married Eula May Dent in the year 1962 and the couple has a son whom they named Xavier F. Eikerenkoetter.
Rev Ike's powerful teachings on wealth
The supporters of Reverend Ike follow and appreciate all his teachings. However, the mass knew him for referencing the teachings of Neville Goddard. Many do not know that he considered Neville as his teacher and mentioned many times that after the Bible, his second all-time favorite book is Neville's "Resurrection". Rev Ike's explanation of "The Minds Eye" is a prime example of the influence of Neville's teaching on Rev Ike. Neville's teachings on wealth were based on manifesting money, and Rev Ike's controversial philosophy on wealth is almost similar. As per Rev Ike, a believer's mind power is his/her money-getting power.
How did Rev Ike die?
He suffered from a stroke in 2007, and he never fully recovered from it. Rev Ike passed away in Los Angeles at the age of 74. In June 2009, his son Xavier took over his ministry and became the Spiritual Director of his father's United Palace House of Inspiration. He later founded the United Palace of Cultural Arts.
How much was Rev Ike worth?
Wondering, how much was Reverend Ike worth when he died? At the time of his death, Rev Ike's net worth was estimated around $6 million. He is survived by his son and his wife Eula M Dent.
DISCLOSURE: THIS POST MAY CONTAIN AFFILIATE LINKS.  MEANING I GET A COMMISSION IF YOU PURCHASE THROUGH MY LINKS, AT NO COST TO YOU. READ MY DISCLOSURE FOR MORE INFO.